In Carnia there are ten Parish Churches founded between the fifth and fourteenth centuries. The average length of each stage is about 14 kilometers per day and the whole route is about 250 km.

The route winds along twenty stages, in ten of which it is possible to meet the historical Parish Churches, and two Sanctuaries then still preserves marvelous artworks, evidence of the religious vitality of the mountains inhabitants. Originally made by eighteen stages, it was, in 2013, extended and now it includes the communities and territories of But Valley, Pontaiba Valley and Chiarsò valley.
In the early centuries of Christianity, the most important center of diffusion of the Christian message in Carnia was Zuglio, the ancient Roman Iulium Carnicum. In Zuglio, in the ancient Church (today only the archaeological ruins remain), baptism and other sacraments were dispensed for the "Alpigiani".
In the surrounding areas, single Parish Church were built at the same time, where the inhabitants of the territories around them went to receive the same sacraments.
This route was born as a spiritual and religious pilgrimage. It allows to know important historical and cultural aspects of this region and it is also suitable for families.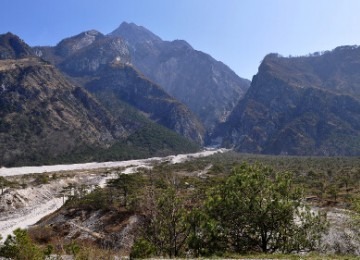 Vista da Illegio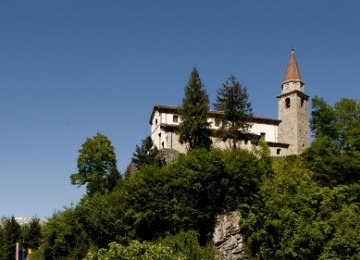 S. Maria di Gorto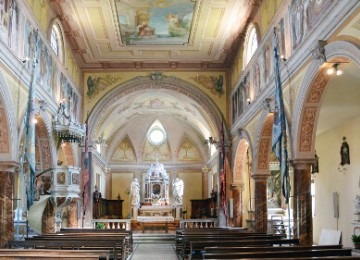 S. Maria Annunziata
| | |
| --- | --- |
| 250 | Chilometri totali |
| 20 | Tappe |
| 13 | Km in media per ogni tappa |
| 9.255 | Dislivello |
Download / Info
Arciconfraternita dello Spirito Santo "Pieres Vives" di San Pietro in Carnia, via dell'Asilo 3, 33028 Imponzo di Tolmezzo (UD)
tel. 0039 0433 929084
Casa Emmaus – Imponzo (UD)
reception cell. 0039 345 9130672