Pilgrims who left from north-eastern Europe, could join the ancient Romea Annia road, reach the Abbey of Nonantola and, crossing the Apennines, reach the Francigena Way.
From there, bending to the south, they could reach Rome and the southern ports towards Jerusalem, or headed north-west towards Santiago de Compostela.
The route goes through coastal and karst landscapes, nature reserves and historic villages. It gives a fascinating naturalistic and cultural itinerary. In Aquileia, the Via Flavia connects to Via Romea Aquileiense which arrives at Concordia Sagittaria in Veneto, from where the Via Romea Annia starts.
The Via Flavia reached Aquileia passing through Fiume and Pula and then along the Istrian coast passing through Trieste. It was considered a road of strategic importance because it embraced the entire Gulf of Trieste to connect it with Dalmatia. 
In Aquileia, it is still possible to observe the traces of its old greatness. In fact, it was the third most important port during the Roman Empire. This city welcomed the origins of the Christianity, from where the religion grew and expanded forming 52 dioceses.
Trough Via Flavia, it is possible to reach the Balkans. The Via Flavia connects with: St. Martin route in Hungary, the itinerary of Burdigalense (towards the Holy Land) and with the Jacobean Way.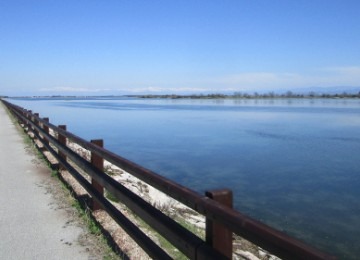 Grado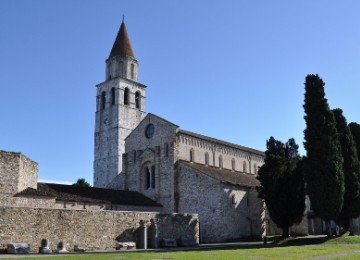 Basilica di Aquileia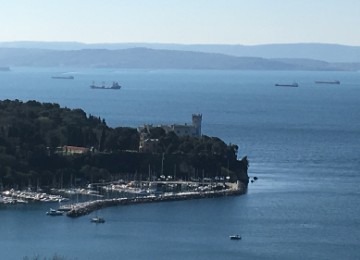 Miramare (Trieste)
| | |
| --- | --- |
| 142,8 | Chilometri totali |
| 6 | Tappe |
| 18 | Km in media per ogni tappa |
| 600 | Dislivello |
Download / Info
Trieste Infopoint
Via dell'Orologio 1, angolo Piazza Unità d'Italia 34121 Trieste
Tel. +39 040 3478312
[email protected]